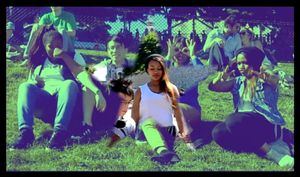 For a webzine about Korean culture, I've been asked to make a video according to the journalist wishes.
She wanted something funny, colorful, like Korean TV shows.
The goal was to present a French band making covers of Korean songs. So, we can see the members being themselves and there are two songs in their entirety. There was an interview but the journalist choose to cut it.
Link : https://www.youtube.com/watch?v=D-Gr0lpJdBY
Here is the webzine : http://k-phenomen.com/